Regular price
Sale price
$64.99 AUD
Unit price
per
Sale
Sold out
We use Australia Post Carbon Neutral Shipping: 2-5 Days $9.99, 1-3 Days $15 or StarTrack Premium $20
Order before Midday and we Dispatch the same day
Found a Cheaper Price we will beat it by

5%
Smart Zigbee Quad / 4 Gang Switch (Black)
Smart Zigbee Quad Light Switch, No Neutral Required, Works with Google, Alexa and Apple Homekit through Our Zigbee Hub. 

Zigbee is a communication protocol that creates a network with small, low-power digital radios, such as for home automation! Networks that work locally and do not interfere with your wifi router or internet.  Our Zigbee range includes Light switches, modules, sensors, door locks and everything to make you home smart!
The technology defined by the Zigbee specification is intended to be simpler and less expensive than other wireless personal area networks (WPANs), such as Bluetooth or more general wireless networking such as Wi-Fi. Applications include wireless light switches, home energy monitors, traffic management systems, and other consumer and industrial equipment that requires short-range low-rate wireless data transfer.
Its low power consumption limits transmission distances to 10–100 meters line-of-sight, depending on power output and environmental characteristics. Zigbee devices can transmit data over long distances by passing data through a mesh network of intermediate devices to reach more distant ones. Zigbee is typically used in low data rate applications that require long battery life and secure networking. Zigbee automatic networking technology, no manual code matching, simple system debugging                          
Voice Control –Works perfectly with Amazon Alexa, Google Home, Apple Homekit

App Control –Control switches from anywhere with your smartphone. 
Timing–Set scheduled/countdown timers to turn on/off at a specified time

Share Control– Control your smart home together with your family

Smart Scene–Trigger on/off by temperature, humidity, or by environmental conditions           

Easy to install         

Status indication  
No Neutral Wire Required
AC Specifications: 
Dimension:120*72*37MM Australian Standard Size                         
Operating Voltage:220-240V/50-60Hz                 
Rated Load: Resistive 625W/Gang Inductive 150w/Gang 
Note: If the load is lower than 20w a bypass is recommended. (One per switch, not gang)                                                                                                  
Frequency: 2.4G (Requires Zigbee Controller see below)
Support IEEE 802.15.4 PHY/MAC
Routing Function Enabled: No
Back of Switch Colour: Black
LED indicators: Off= No LED, On= Red LED
Tested with the following Zigbee controllers:
Tuya Zigbee ✔️
TRÅDFR ❌
HUE ❌
Hubitat ✔️
Home Assistant with zigbee2mqtt (edge version)  ✔️
Home Assistant ZHA ✔️
Share
View full details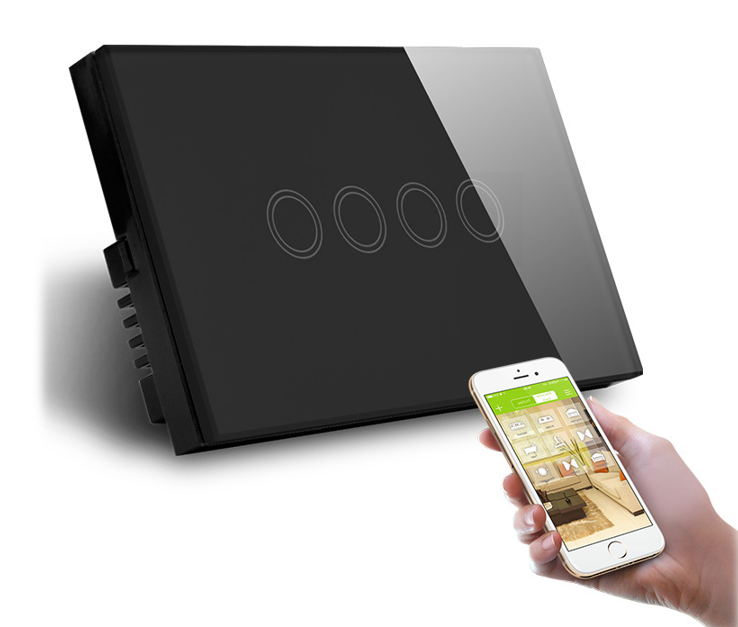 zigbee light switches
I have purchased 10 zigbee light switch plates (black on black) from OZ Smart Things in all switch configurations.
They have been purchased to installed at my yet to be built granny flat.
I am currently using a CC2531 usb dongle with zigbee2mqtt and have now got all switch plates powered up and connected to zigbee2mqtt.
I can control the switches via the zigbee2mqtt web-interface, basic but functional.
Ultimately I will have openhab3 via mqtt binding controlling the lights, but at the moment it is all bench test mode, and they work.
Thanks OZ Smart Things for a good web site and the purchase/delivery experience was excellent.
One consideration I didn't account for is that the light switches do not have router capabilities.
For a zigbee mesh to be able to expand beyond the limits of the coordinator (CC2531 usb dongle) the mesh needs devices with router capabilities.