Regular price
$199.00 AUD
Regular price
$239.00 AUD
Sale price
$199.00 AUD
Unit price
per
Sale
Sold out
We use Australia Post Carbon Neutral Shipping: 2-5 Days $9.99, 1-3 Days $15 or StarTrack Premium $20
Order before Midday and we Dispatch the same day
Found a Cheaper Price we will beat it by

5%
Sensibo Elements
The Sensibo Element is a smart air conditioning controller designed to enhance your comfort and energy efficiency by allowing you to control and monitor your air conditioner remotely. Here are some key features of the Sensibo Element:
Remote Control: The Sensibo Element turns your smartphone into a remote control for your air conditioner. Through the Sensibo mobile app, you can easily adjust the temperature, fan speed, mode, and other settings from anywhere, providing convenience and flexibility.

Smart Automation: With built-in sensors, the Sensibo Element can detect and adjust the temperature and humidity levels automatically. It learns from your preferences and creates personalized schedules to maintain optimal comfort while saving energy. This feature eliminates the need for manual adjustments and ensures a comfortable environment whenever you need it.

Energy Monitoring: The Sensibo Element provides real-time energy consumption data of your air conditioner. By monitoring and analyzing the energy usage, you can gain insights into your consumption patterns and make informed decisions to optimize energy efficiency.

Compatibility and Integration: The Sensibo Element is compatible with a wide range of air conditioning units, supporting both infrared and Wi-Fi controlled devices. It can integrate with popular smart home platforms such as Amazon Alexa, Google Assistant, and Apple HomeKit, allowing you to control your air conditioner using voice commands or integrate it with other smart devices in your home.

Geolocation and Weather Adaptation: The Sensibo Element utilizes geolocation to detect your location and adjust the temperature accordingly. It can also take into account weather conditions and adapt the settings of your air conditioner to ensure optimal comfort based on the current outdoor temperature and humidity.

Easy Installation: Installing the Sensibo Element is simple and user-friendly. It connects to your air conditioner either through infrared signals or Wi-Fi, depending on the compatibility of your unit. The mobile app provides step-by-step instructions to guide you through the setup process.
Elements monitors & provides notifications for:
Temp
Humidity
C02
Ethanol
PM2.5
Share
View full details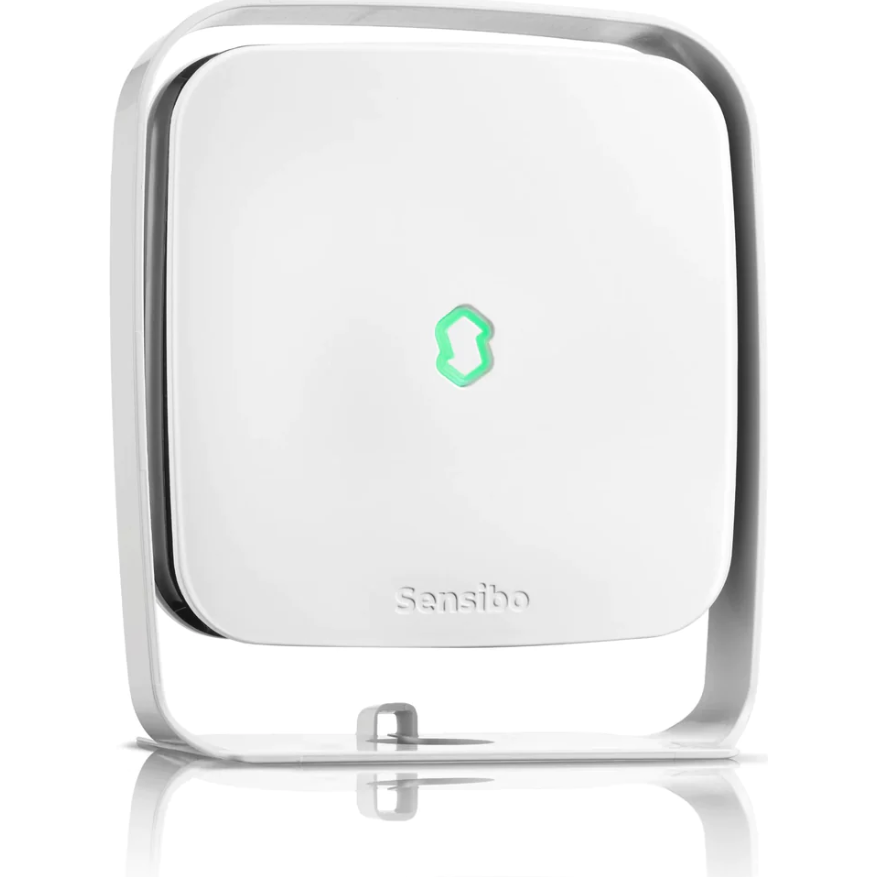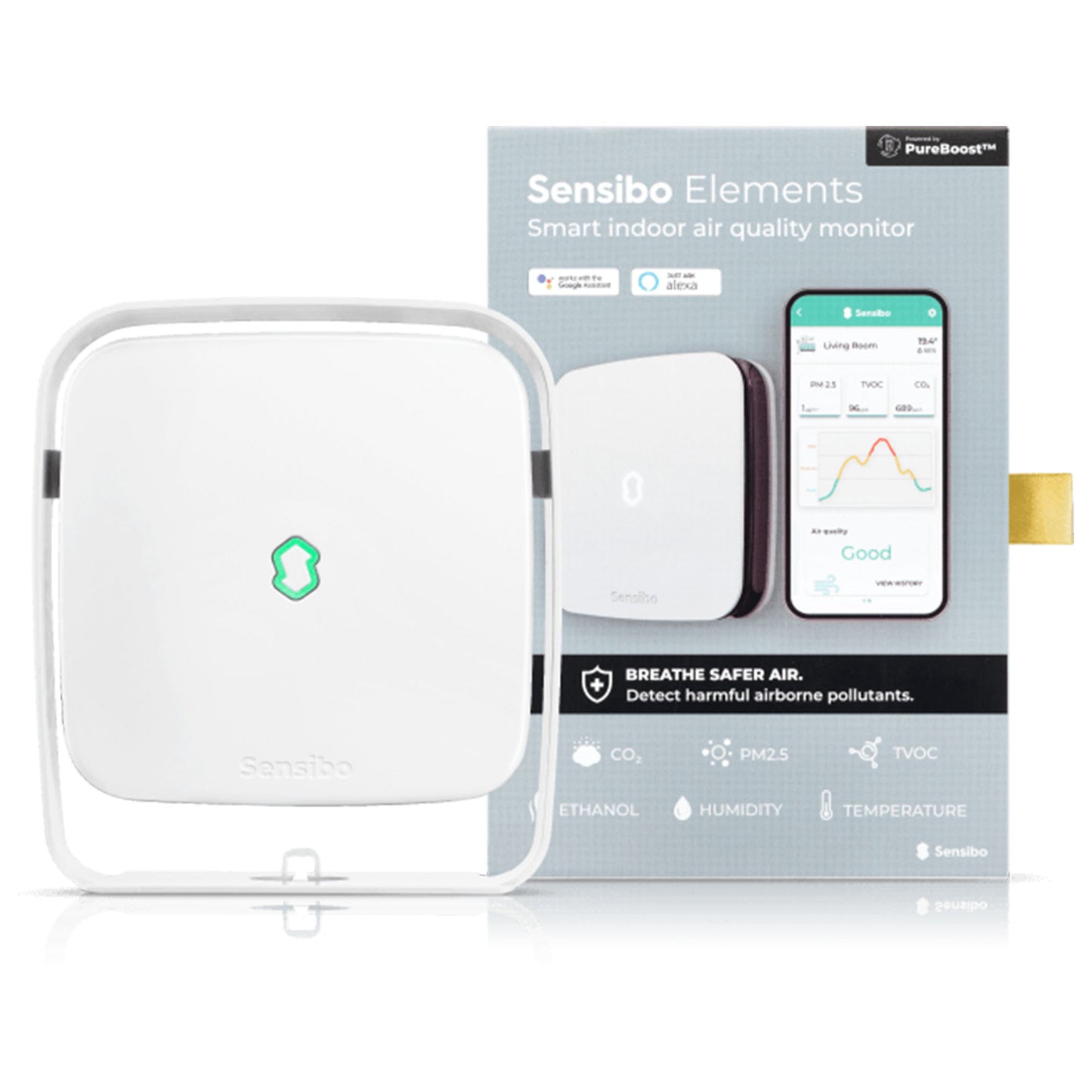 Can't control temperature
Unfortunately this product doesn't do what it says in the description. It cannot control the temperature of the room and can't be linked to an existing Sensibo Air to do so either. Maybe a great product otherwise, but doesn't do all it claims