Regular price
Sale price
$74.00 USD
Unit price
per
Sale
Sold out
We use Australia Post Carbon Neutral Shipping: 2-5 Days $9.99, 1-3 Days $15 or StarTrack Premium $20
Order before Midday and we Dispatch the same day
Found a Cheaper Price we will beat it by

5%
SwitchBot smart switch button with timer app-controlled wifi switch DIY  (with the Hub compatible with Alexa Google Home IFTTT) - Pack of 3 devices (White)
***This product does not work with standard Australian rocker switches. It works with press buttons only***
Universal - Works with just about any rocker switch and button of any appliance. Smart button pusher for your smart home.

Timers - Use the SwitchBot App to schedule built-in timers, run without phone or Hub. Turn lights or home appliances on/off automatically even when you're away.

Extended battery life - Extreme power saving Bluetooth Low Energy (BLE). 600 days of use powered by a replaceable battery.

Easy to set up - 5-second installation. Tape it right next to a switch or button with a 3M sticker. No swapping, no tools are required. A simple & safe DIY journey.

Even better with a Hub - With a SwitchBot Hub (Plus), you can remote control over the Internet or voice control the Bots. Works with Alexa, Google Assistant, Siri, and IFTTT.
SwitchBot, mechanical light switch or button controller, a simple switch to a smart home, DIY, no Hub required
Compatible with Alexa, Google Assistant, IFTTT with the hub Hub (*sold separately). How it works: Attach near a switch or button.
Press the icon in the app. Bingo!
The arm inside swings. Stay up late working, sleepy and exhausted Energize your every morning with freshly brewed coffee, with the help of SwitchBot.
How many days did it feel walking through soup out here Turn on AC before you walk in the door with SwitchBot. Get relief from the heat the second you get in the office.
Forgot to turn off light before bed Use the SwitchBot App (with the hub). Or just say: "Alexa, ask SwitchBot to turn off bedroom light." Control SwitchBot in your preferred way: 
SwitchBot works independently:  mobile phone, smart watch, build-in timers, local control or with a SwitchBot Hub:  Alexa Google Assistant IFTTT (IF This Then That) remote control DIY by makers:  Open Bluetooth API HTTP/HTTPS API (via IFTTT)
**Note: SwitchBot does not fit to Toggle switch. Such as the standard Clipsal classic  rocker switch but will work with Clipsal Saturn push buttons for example.**

Home Assistant:
Check other cool gadgets from SwitchBot:
SwitchBot Hub Mini Smart Remote
SwitchBot Thermometer & Hygrometer
Share
View full details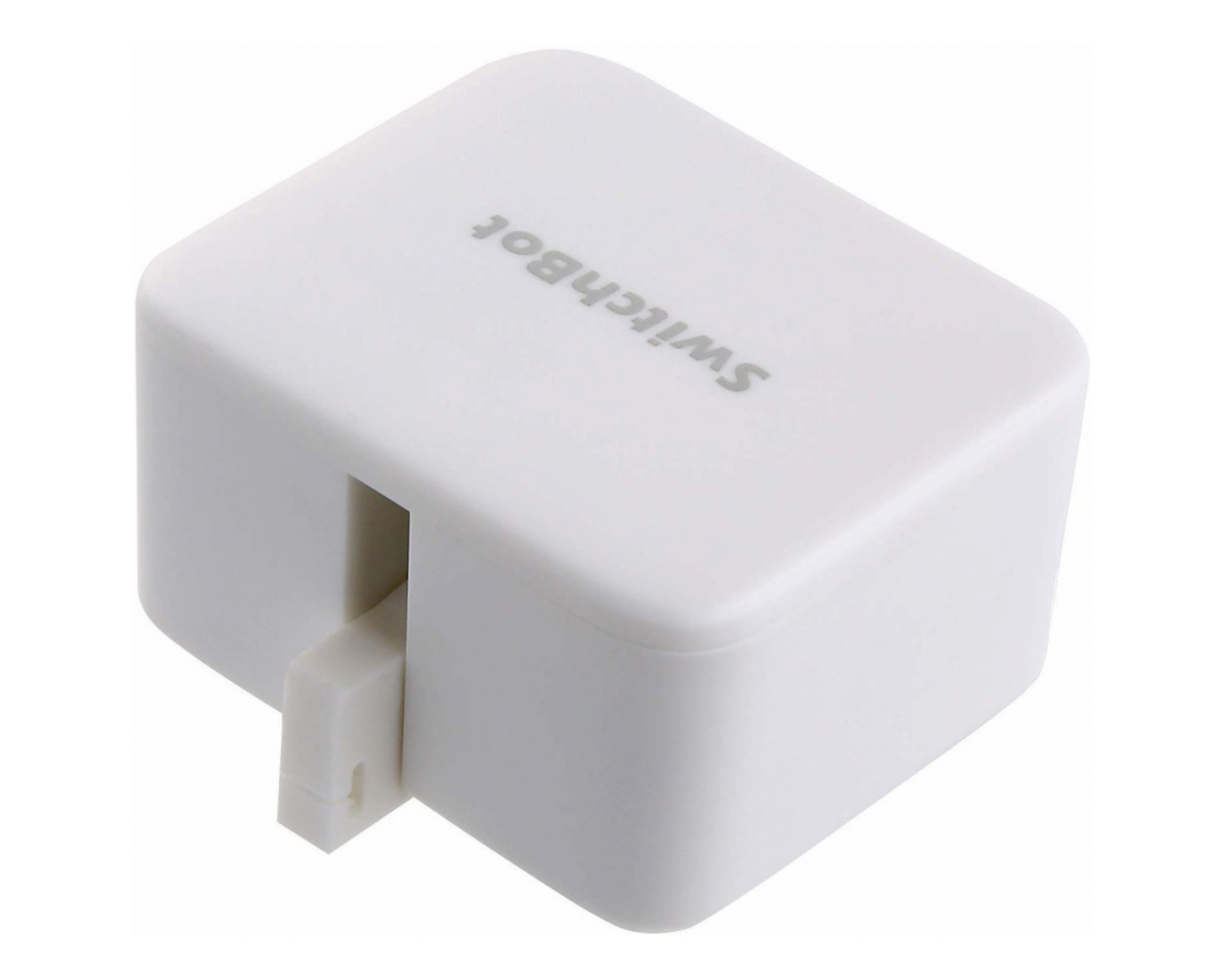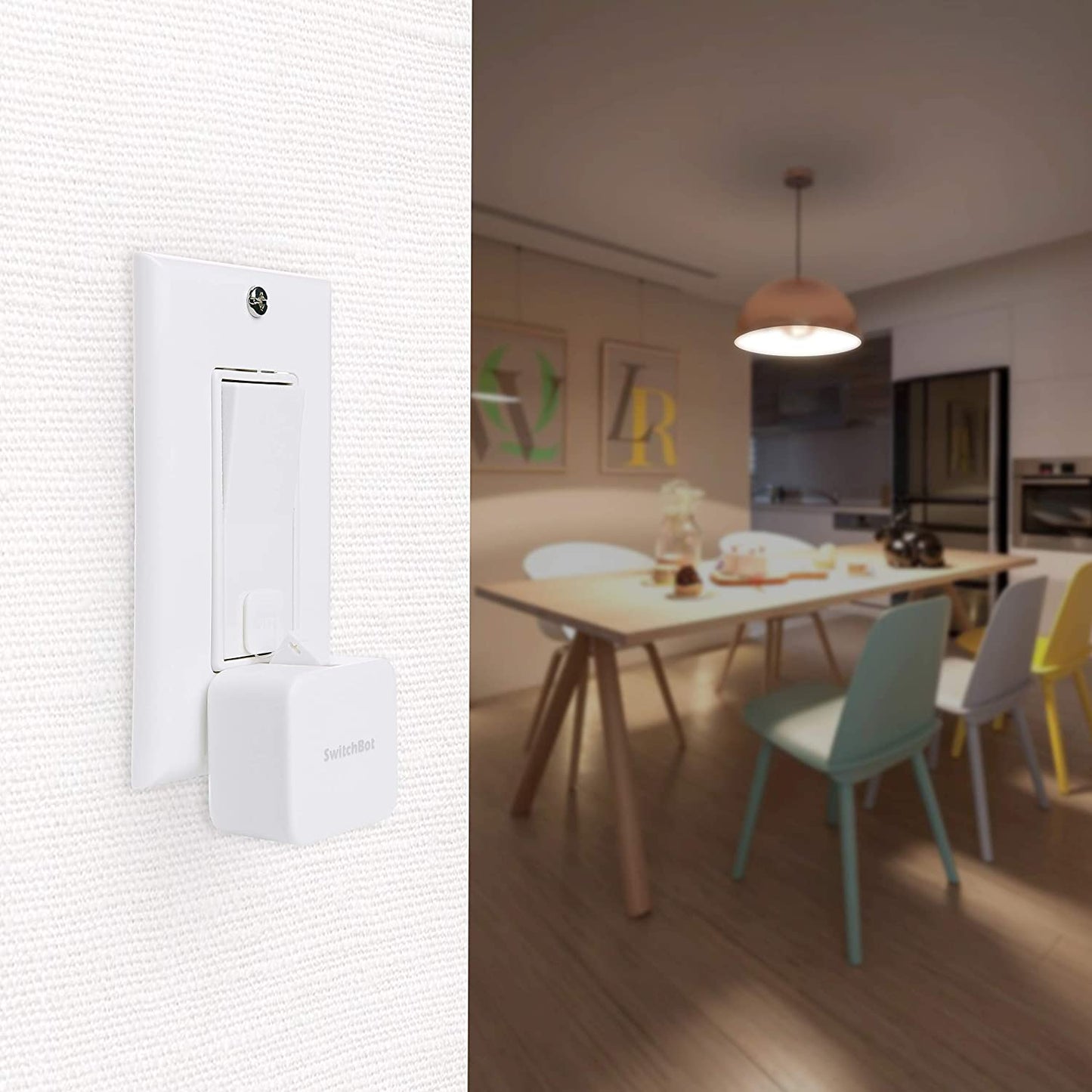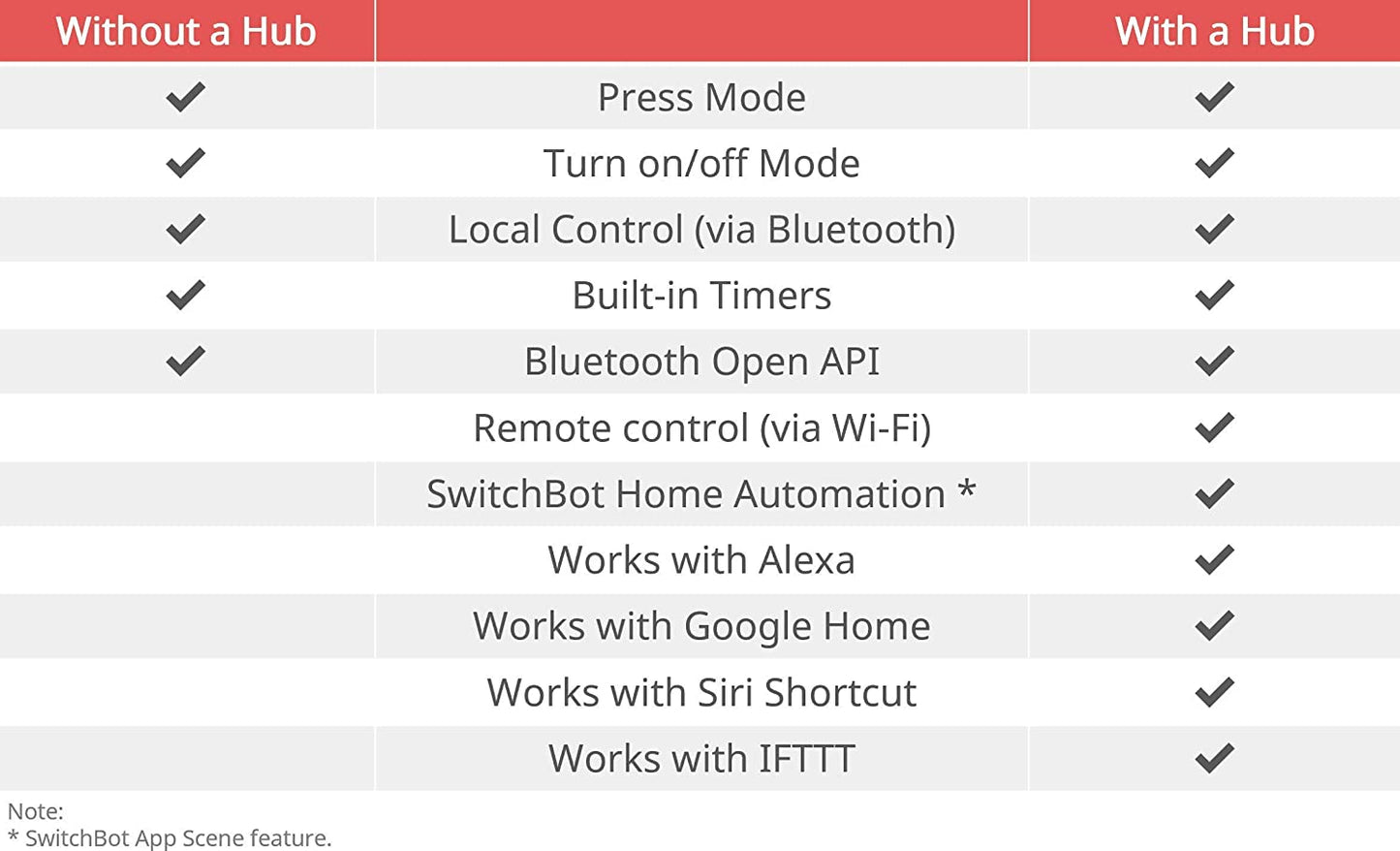 Same as black only I did not get the black as it wasn't in store was swapped for these
Being able to turn dumb devices into smart ones is great and they're certainly a boon to my home automation setup. But, these aren't really compatible with Australian light switches. I managed to rig something up that will turn off the bathroom fan, which is good, but it really can't do the on and off setup like it can with switches.
Also there's also the fact that these switches don't really have an ON/OFF state, just activated. So going through other routines doesn't mesh well if you want things to be OFF or ON. I was able to rig up an ON OFF binary with IOS Shortcuts, but it would've been nice to have a proper on and off feature that just pushes the button, as opposed to its on and off feature which acts with the tab.